Mica Matsoff
Managing Director of Strategy and Investment
In her role as Director of Partnerships with the Children First Fund, Mica Matsoff oversees strategic partnerships with a range of organizations, including businesses, philanthropies, professional sports teams, hospitals, universities, and civic institutions. Those partnerships represent an array of commitments, from financial and in-kind donations to employee volunteer opportunities and student internships. Ms. Matsoff also provides leadership to CFF organizational advancement efforts, including operational capacity, staff building, giving-campaign and program strategy, integrated marketing, and branding.
Ms. Matsoff arrived at CFF with years of experience in organizational strategy, having held key advisory roles for complex, public-facing organizations including the Illinois Department of Commerce and Economic Opportunity, the Chicago 2016 Olympic Games bid, Edelman PR, and Governor Quinn's 2010 election campaign and subsequent administration.
In her roles as Senior Advisor and Director of Communications for Governor Quinn, Ms. Matsoff counseled and mobilized staff to ensure Governor's Office strategies were advanced throughout state agencies. She directed cross-functional teams to execute new state reforms, developed policy agenda and long-term communication planning, and directed offices to promote new and existing programming, partnerships, and investments.
Before joining the Quinn campaign, Ms. Matsoff created original initiatives, partnerships, and events to build local community support for the Chicago 2016 Olympic bid and legacy organization World Sport Chicago.
Ms. Matsoff began her career in the Reputation Management practice at Edelman PR, where she developed corporate social responsibility, community relations, and executive positioning programs on behalf of clients such as L'Oreal USA, FTD, and Kraft Foods.
Ms. Matsoff is passionate about racial and economic equity.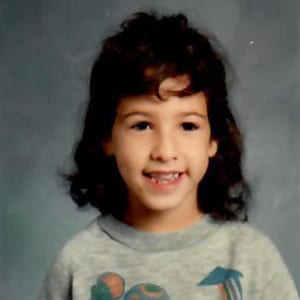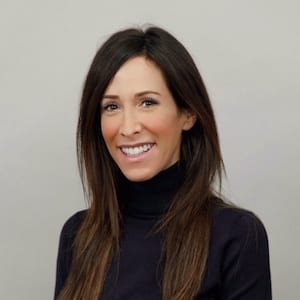 Yemisi Odedina
Managing Director of Finance and Operations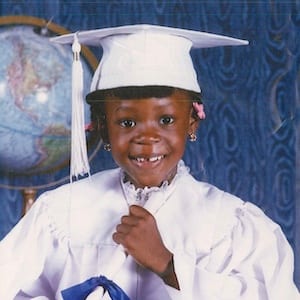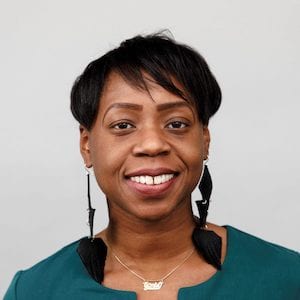 Yemisi Odedina joined the Children First Fund as a consultant in July 2018, providing analysis and research support to help guide the relaunch of CFF. Soon after, she joined the team full time as the Director of Finance and Operations, a role in which she oversees the financial, operational, and strategic priorities of the organization.
Ms. Odedina previously worked at the Illinois Children's Healthcare Foundation as an Associate Program Officer, where she was responsible for managing grant initiatives, conducting due diligence, and providing technical and strategic assistance to grantee partners across the state of Illinois. Prior to ILCHF, Ms. Odedina worked at City Colleges of Chicago as an Education Pioneer Fellow, where she project-managed several of the district's strategic initiatives.
Before transitioning into the public/philanthropic space, Ms. Odedina worked in the finance sector on both the corporate and personal side for more than 10 years. She has a strong interest in improving the quality of life for all children, especially those from underserved communities.
Ms. Odedina has a B.B.A in Finance from Howard University.
Rachel Orlowski
Director of Institutional Giving
As Director of Institutional Giving, Rachel Orlowski leads the strategy and execution of major fundraising initiatives for the Children First Fund. She works closely with leaders from Chicago Public Schools to identify areas where private funding can most effectively advance CPS's mission of increasing equity and student achievement across the district, then communicates those opportunities to the philanthropic community and facilitates resulting commitments.
Ms. Orlowski graduated from Villanova University with a Bachelor of Arts degree in Economics and Communications in 2012. Since then, she has dedicated her career to helping Chicagoland organizations increase their social impact. Specializing in developing partnerships between the private and nonprofit sectors, she managed major fundraising initiatives for a number of local nonprofits before joining the Children First Fund. She began her career as an Americorps Vista and Corporate Outreach Coordinator in Chicago's Northwest suburbs. Later, she managed relationships and developed employee-giving campaigns for corporate partners at United Way of Metropolitan, leading to over $2M in funds raised for Chicago initiatives. At Rush University Medical Center, she solicited corporate and foundation funding for community health programs, school-based health centers, and medical research. And at WE Charity, she managed a portfolio of funders that contributed over $4M annually to support service-learning programming for Chicagoland students.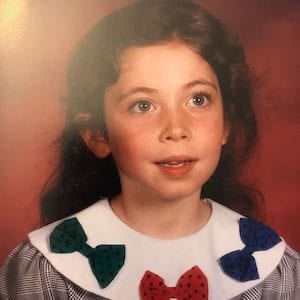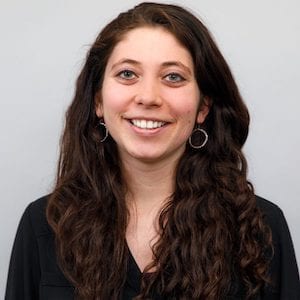 Johanna Wheaton Dutt
Director of Major Gifts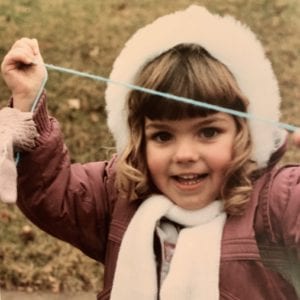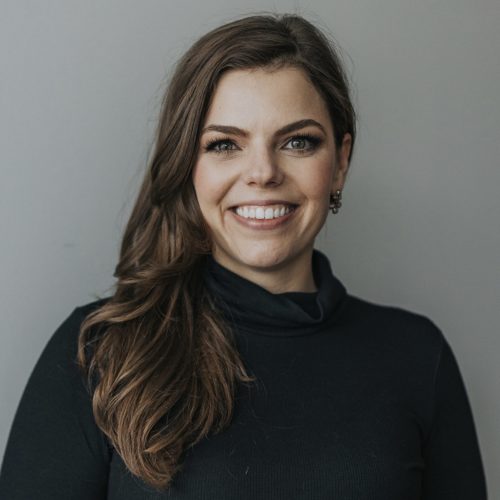 In her role as Director of Major Gifts, Johanna Wheaton Dutt is responsible for designing, implementing, and managing the alumni giving and major gift programs for the Children's First Fund.
Mrs. Wheaton Dutt graduated magna cum laude from Kenyon College with a Bachelor of Arts in English. Following graduation, she moved to Chicago and began her fundraising career at Ann & Robert H. Lurie Children's Hospital of Chicago (formerly Children's Memorial Hospital), where she successfully engaged donors, shaped strategies and spearheaded efforts to increase philanthropic dollars. Throughout her fundraising career, Mrs. Wheaton Dutt has raised millions for pediatric healthcare, research, and education.
Mrs. Wheaton Dutt is passionate about helping CPS achieve its ambitious goals to ensure that every child across every school and neighborhood in Chicago has access to a world-class learning experience.
Kenya V. Martin
Campaign Fundraising Director, Chicago Roadmap
As Campaign Fundraising Director, Kenya Martin is responsible for the ongoing design and implementation of the Chicago Roadmap fundraising campaign.
Prior to joining CFF, Ms. Martin held roles as a Grants Compliance Officer and Director of Grants Management with the City Colleges of Chicago, managing up to $25 million in federal, state, and private grant funds annually. During fiscal year 2019, Ms. Martin was directly responsible for securing over $1.7 million in new federal and state grants to support innovative programming for City Colleges of Chicago students.
Ms. Martin is both a Chicago Public Schools and City Colleges of Chicago alumnus, and has studied Organizational Leadership at Roosevelt University. She is passionate about Education and excited to be a part of CFF to support fundraising initiatives for all CPS students.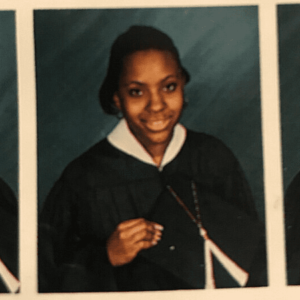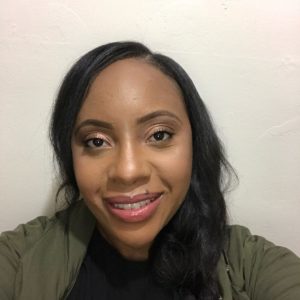 Andréa Banks
School Partnerships Manager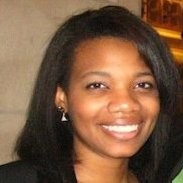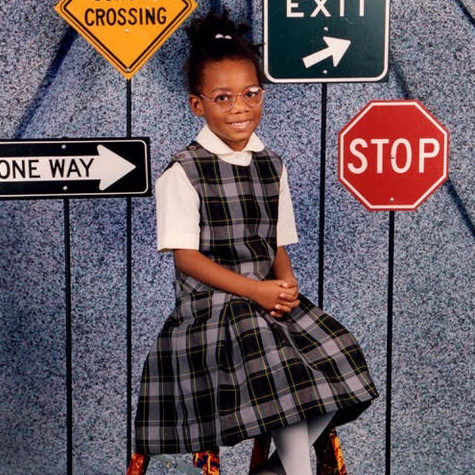 As the School Partnerships Manager, Andréa Banks is responsible for overseeing the School Partnership Program and facilitating relationships between philanthropic partners and Chicago Public Schools.
Prior to joining Children First Fund, Ms. Banks served as the Assistant Director, Advancement for High Jump and held a variety of roles in the Office of Alumni Relations and Development at Northwestern University. She has over 10 years of experience working with non-profits, and is passionate about equity of access in education.
Ms. Banks holds a BA in Hispanic Studies from Vassar College.
J. Luke Chitwood
Marketing & Communications Manager
As Marketing and Communications Manager, Luke Chitwood manages CFF's marketing and collateral development, digital and social media, and internal and external communications in support of Chicago Public Schools (CPS).
Prior to joining CFF, Luke developed his own impact storytelling and consulting practice for mission-driven organizations, specializing in working with nonprofits in the K-12 education and college access/success space. Before starting his own business, he led the Illinois Tech Global Leaders Program, a leadership development and college access program for Chicago-area high school students.
Mr. Chitwood has an M.S. in Special Education from Hunter College in New York City, where he began his career teaching high school special education, physics and biology in Brooklyn and the Bronx. He is a 2021 Development Leadership Consortium Fellow, and graduated magna cum laude from the University of Oklahoma with a Bachelor of Arts in Letters. Luke is passionate about helping CFF share stories of impact and transformation, celebrating the efforts of CPS and the district's partners to advance equity and provide a high-quality public education for every child, in every neighborhood.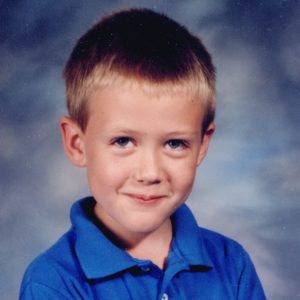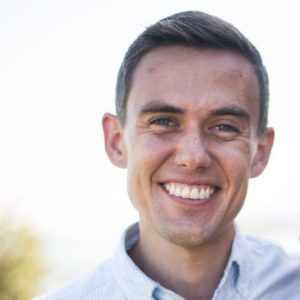 Karen Hamilton

Finance Manager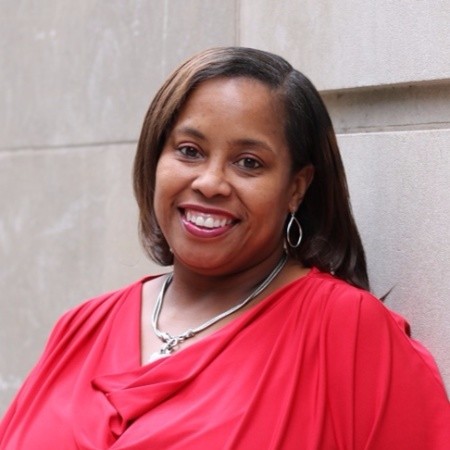 As Finance Manager, Karen Hamilton works directly with schools and partners to manage financial activities and operations for CFF. Ms. Hamilton previously served as the Payroll Administrator for the Homewood-Flossmoor Park District. Prior to working at Homewood-Flossmoor Park District, Ms. Hamilton worked at The Chicago Bar Foundation as the Director of Finance & Operations where she managed the day-to-day finances and office operations.
A Chicago Public Schools alum and graduate of Sullivan High School, Ms. Hamilton holds a BA in Sociology from Winston Salem State University and a MA in Sociology from Roosevelt University.
Patty Medairy

Manager of Human Resources
In her role as Manager of Human Resources, Patty Medairy is responsible for building a productive and inclusive environment at the Children First Fund.
Ms. Medairy graduated with honors from Miami University with a Bachelor of Arts in Political Science. She joined CFF after ten years of advocacy and policy work in the non-profit sector, including roles at Planned Parenthood, Equality Illinois, and WE Charity. Her experience ranges from outreach to project management and program development. Most recently, Ms. Medairy honed her passion for continuous improvement and team growth as the Director of People & Operations for the Chicago Public Education Fund.
Ms. Medairy looks forward to leveraging her commitment to supporting the educators and students of CPS and her experience overseeing and systemizing organizational development in her capacity at CFF.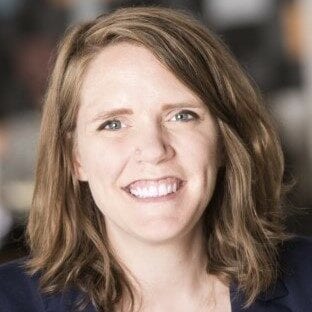 Geniz Hernandez
Development Specialist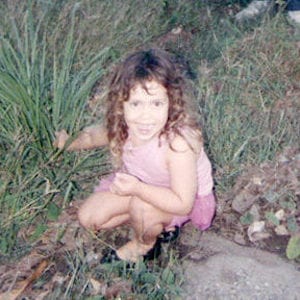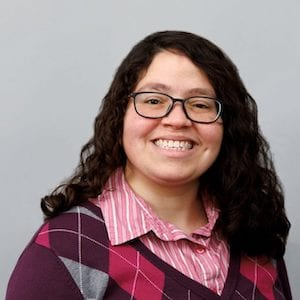 As a Grant Developer for the Children First Fund, Geniz Hernandez prepares grant proposals and applications, and she ensures the accurate and timely submission of progress reports and amendments. 
Ms. Hernandez started her work in grant writing at a grassroots community-based nonprofit, where she developed proposals to support vulnerable and underserved populations, such as people of color, LGBTQ+ individuals, PLWHA, and youth experiencing homelessness. Through her current work at CPS, she continues advocating on behalf of vulnerable and underserved populations at a much larger scale. She is excited to be part of the CFF team because she believes that this type of work enacts a positive change in the city and furthers the district's goal of providing equitable access to services and education.

Ms. Hernandez holds a Master's degree in Translation Studies from the University of Puerto Rico and a Bachelor's degree in English from the Pontifical Catholic University of Puerto Rico.
Julia Friedland
Development Specialist
Julia Friedland identifies grant opportunities for CPS departments and schools, develops applications in collaboration with CPS department and school staff, and helps prepare grant reports for the Children First Fund. She has worked on applications advocating to strengthen arts education, computer science, student health and wellness, diverse books, and other programs for CPS students and schools.
Prior to joining CPS and the Children First Fund, Ms. Friedland served as a College Possible Coach at Lake View High School, where she provided SAT tutoring and guidance on the college process for a cohort of 40 juniors.
Ms. Friedland's interest in education goes back to her time volunteering as a tutor for elementary school students at the Sue Duncan Children's Center through the Neighborhood Schools Program. She has a Bachelor's degree in English from the University of Chicago.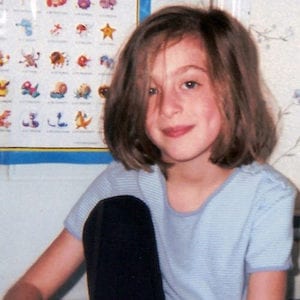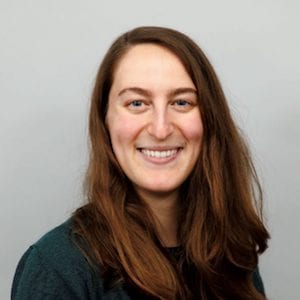 Hutton Phillips
Specialist in Partnerships & Marketing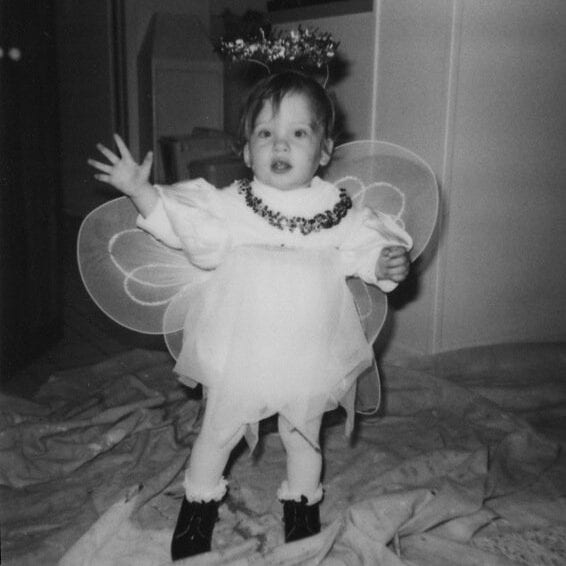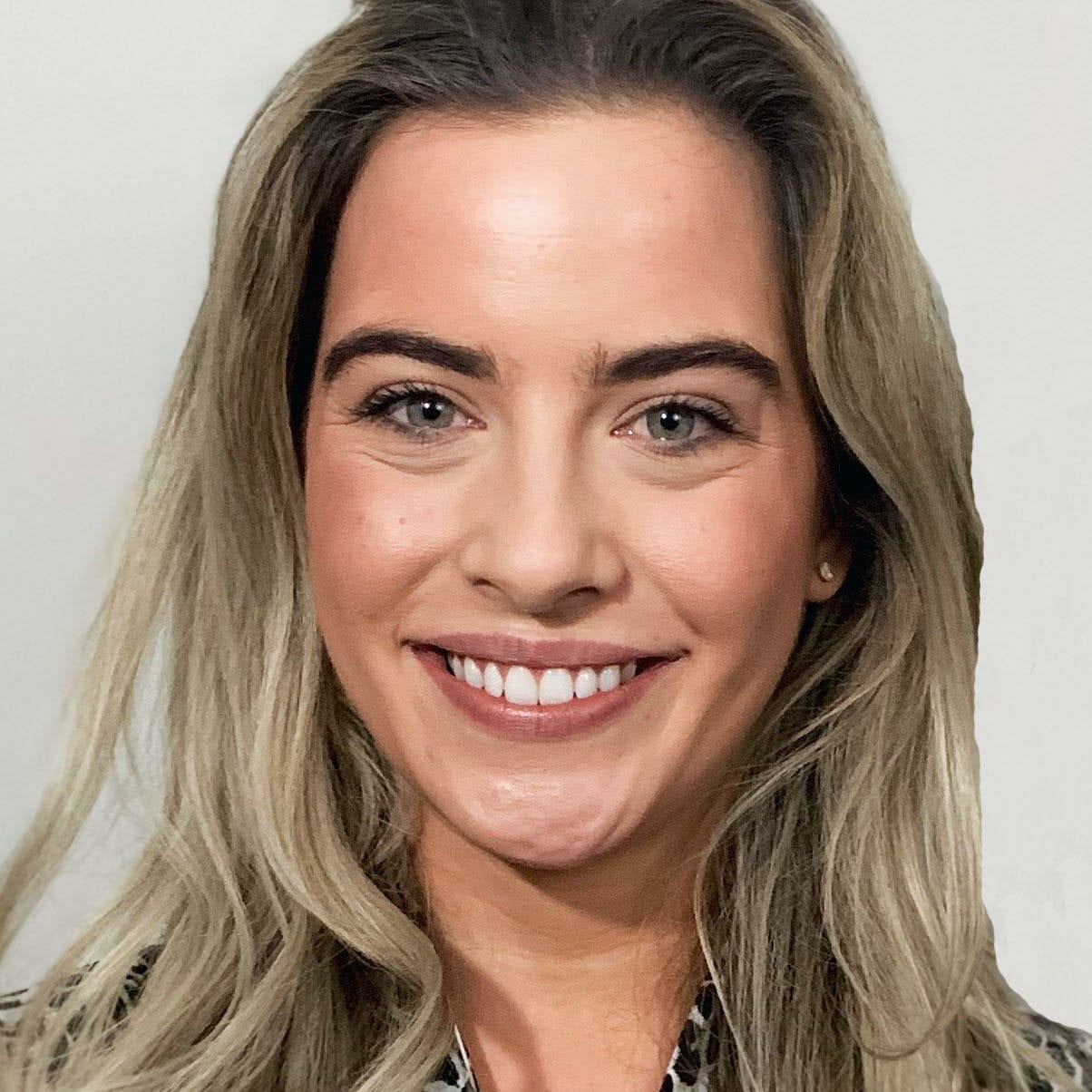 As CFF's Specialist in Partnerships & Marketing, Hutton Phillips works to creatively engage and support both existing and potential donors and partners. Ms. Phillips develops and executes compelling individual opportunities, creating and amplifying content to celebrate existing partnerships, and ensuring strong stewardship by highlighting partners' impact through CFF's social media and external communications.
Ms. Phillips graduated Summa Cum Laude from George Washington University with a Bachelor of Arts in Africana Studies. After graduating in 2017, she spent time supporting Dean Phillips' successful congressional campaign in Minnesota's 3rd District. Since 2013, Ms. Phillips has served as Co-Chair of WE Day Minnesota, honing her skills in fundraising and event planning. Ms. Phillips brings experience in philanthropy from her work on several foundation and nonprofit boards, including Proof Alliance, So Others May Learn, the Jay and Rose Phillips Family Foundation, and The School for Ethics and Global Leadership.