Alan King
Esq., Riley Safer Holmes & Cancila LLP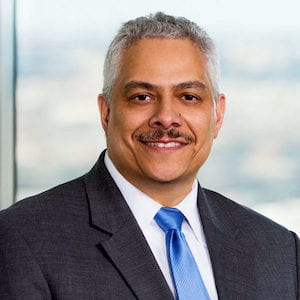 Now chair of the Children First Fund board, Alan King has served as a CFF board member for 16 years. Currently a partner at Riley Safer Holmes & Cancila LLP, Mr. King has more than 30 years of experience as an advocate litigating, mediating and settling employment-related disputes for clients across many industries, including retail, airlines, healthcare, telecommunications, education, financial services, municipalities, and minority-owned businesses. In 2018, Mr. King was named to the "Chicago's Notable Minority Lawyers" list by Crain's Chicago Business, which profiled Chicago's most influential minority lawyers who have made a significant impact within the legal and business communities. In 2017, Mr. King was featured in the same publication's "50@50+ Illinois" issue, celebrating individuals ages 50 and above who have made a significant impact in the state of Illinois, and he was highlighted in the Arts & Culture section for his impact on the house music scene. Mr. King has a Bachelor of Arts from Augustana College and his Juris Doctor from the University of Illinois.
Mary Cahillane
Independent Director of Federal Home Loan Bank of Chicago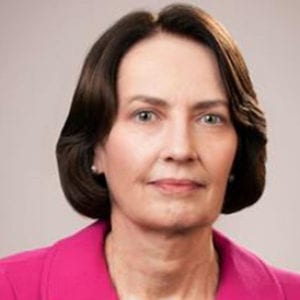 Mary J. Cahillane has been an Independent Director of Federal Home Loan Bank of Chicago since 2011. She served as Vice President of Finance & Investments and Chief Administrative Officer of The Spencer Foundation and served as its Chief Financial Officer and Chief Investment Officer since 2003. She previously worked for Texas Commerce Bank from 1985 to 1989, holding a variety of senior roles in asset liability management, risk management, and finance. Ms. Cahillane was Operational Risk Management Executive and Managing Director at Bank of America before joining the foundation in 2003. Ms. Cahillane currently serves as a Director of Catholic Charities and has served as member of the boards of directors of the Charlotte Symphony, San Francisco Lighthouse for the Blind, Girl Scouts of America (Chicago), and Northeastern Illinois University Foundation. Ms. Cahillane also currently serves on the boards of IES Abroad, St. John Berchmans School, Children's First Fund, and PEAK (Partnership to Educate and Advance Kids).
Martin Cabrera
Founder and CEO, Cabrera Capital Markets and Cabrera Capital Partners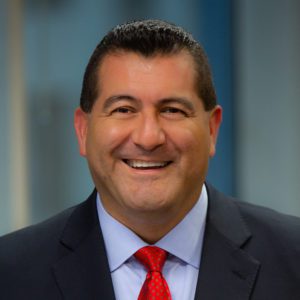 Martin Cabrera is the CEO and Founder of Cabrera Capital Markets (CCM) and Cabrera Capital Partners (CCP). Cabrera Capital Markets (CCM) provides global investment banking and institutional brokerage services to a substantial and diversified client base that includes financial institutions, states and municipalities, corporations, unions, foundations and endowments. Cabrera Capital Partners (CCP) provides commercial and residential real estate development expertise, investment, and consulting services to a full range of clients in the public, private, institutional and non-profit sectors.
Cabrera has over twenty-five years of investment experience. He earned a Bachelor of Science degree in Finance from Northern Illinois University and studied at the London School of Economics. Martin currently serves as a Board Member at Chicago Community Trust, Member of the Archbishop's Finance Council and Chairman of the Real Estate Committee for the Archdiocese of Chicago, Chairman of the Board of Trustees at St. Ignatius College Prep, Governing Board Member at Econ Illinois, Board Member of World Business Chicago, Board Member of Latino Donor Collaborative, Former Chairman of the City Colleges of Chicago and Former Chairman of the Chicago Plan Commission.
Liz Dozier
Founder & CEO of Chicago Beyond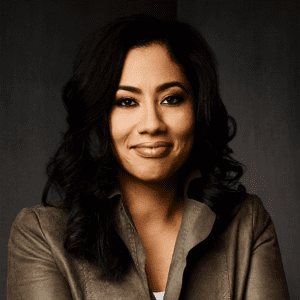 A lifelong educator, Liz Dozier has spent her career working tirelessly to interrupt the culture of inequity that is often pervasive in urban education. She is most known for her work as principal of Fenger High School, where she took innovative and creative approaches to successfully address the holistic and complex needs of her students.
In 2016, Ms. Dozier launched Chicago Beyond, an impact investor that backs the fight for youth equity by fueling organizations, individuals, and learning. Since its launch in 2016, Chicago Beyond has invested more than $30 million in 14 local nonprofit organizations and community leaders that fight for all youth to achieve their fullest human potential.
Ms. Dozier's work has been featured in the New York Times Best Seller How Children Succeed by Paul Tough, CNN's Chicagoland, the Aspen Ideas Festival, the Obama Foundation Summit, and SXSW.
Adam Langsam
Chief Executive Officer, Parkwood LLC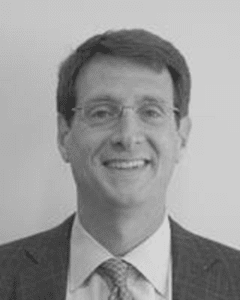 Adam Langsam is the Chief Executive Officer at Parkwood LLC, a private financial services firm representing the interests of the families of Jack, Joseph and Mort Mandell, as well as their associated foundations. Prior to joining Parkwood, Adam was CEO of William Harris Investors, the family office representing the financial affairs of the descendant of Irving Harris. In addition to his career working with families, Adam spent two decades working with institutional clients at large multinational investment banks including Merrill Lynch, where he was responsible for Alternative Asset Manager Consulting, and as a Managing Director at Morgan Stanley working in various roles focusing on risk management and the use of derivatives and financing strategies. Adam holds a dual degree BA in psychology and economics from the University of Delaware, and an MBA in Finance from the University of Chicago Graduate School of Business. A married father of three children, Adam also serves on the Board of Directors of the Mandell Foundation, Cahn Fellows Program for Distinguished Principals and Intonation Music Workshop where he serves as the Board Treasurer.

Peter M. Ellis
Global Chair of Litigation & Dispute Resolution at Reed Smith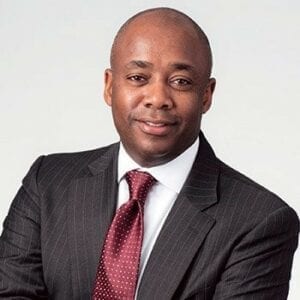 Peter M. Ellis is the global Chair of Reed Smith's Litigation & Dispute Resolution Department and a member of the firm's Executive Committee and Senior Management Team. He leads a group of more than 950 attorneys who handle complex commercial disputes and regulatory proceedings across the United States, Europe, the Middle East, and Asia. He has served in various leadership roles at the firm and is the immediate past co-chair of the firm's Global Commercial Disputes Group. He also handles sensitive internal investigations for corporate clients in the US and abroad and has significant experience in corporate franchise and distribution law and representing technology companies, truck and parts manufacturers, and chemical and performance materials companies in various business disputes and transactions. Additionally, he counsels senior executives and boards regarding governance and risk.
He holds a Juris Doctor degree from the Ohio State University's Moritz College of Law and a Bachelor of Arts from the University of Michigan. Mr. Ellis serves on various nonprofit boards, including Rush University Medical Center, the Harris Theatre, and the Chicago Botanic Garden. He is also a member of the Juvenile Justice Leadership Council and is actively involved with other legal and civic organizations. A Leadership Greater Chicago fellow, he was recognized by Chicago United, which named him a 2017 Business Leader of Color, and by Crain's Custom Media, which named him one of Chicago's most influential minority lawyers that same year.
Pedro Martinez
Chief Executive Officer of Chicago Public Schools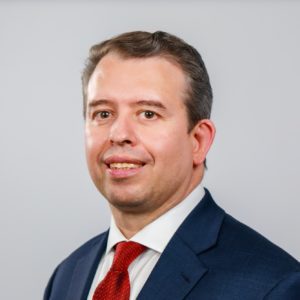 Pedro Martinez is a Chicago Public Schools alum and graduate of Benito Juarez High School. Native to Chicago's Pilsen neighborhood, he has served as the school superintendent in San Antonio since 2015. In San Antonio, he helped launch the district's Centers for Applied Science and Technology — a network of high schools with technology-centered curriculums — along with an array of dual language programs. Prior to that, he held the same role in one of Nevada's largest school districts. Before taking on superintendent roles in Texas and Nevada, Martinez served as Chief Financial Officer for Chicago Public Schools between 2003 and 2009.
Martinez has more than 20 years of experience in the private, nonprofit and public education sectors and is an experienced, and data-driven leader with a strong financial background, an in- depth knowledge of academics, strategic planning, talent management, staff and community engagement. He holds an M.B.A. from DePaul University and a bachelor's degree from the University of Illinois at Urbana-Champaign. He also is a graduate of the Broad Superintendents Academy. As the oldest of 12 children, he was first to graduate from high school and college. Martinez and his wife have two children, ages 11 and 7. He spends his free time with his family which includes frequent trips to the library where his children take out several books each week.