As Chicago Public Schools kicked off the 2021-22 school year, CFF and our partners were on the ground across Chicago, supporting back-to-school efforts, providing resources from the Compassion Fund to remove barriers to students reengaging with learning, and bringing additional enthusiasm and energy to the exciting back-to-school season.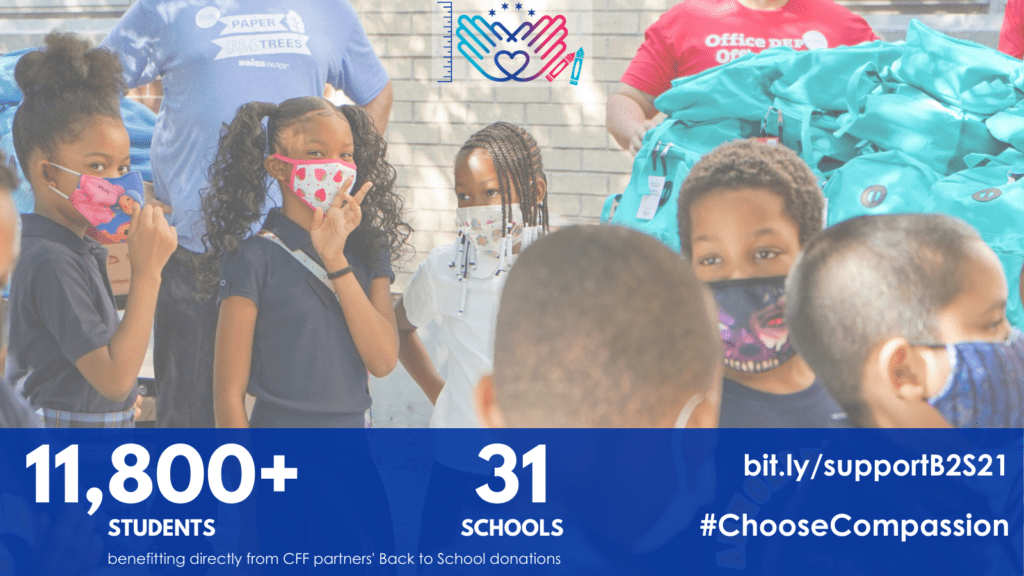 Joy and Generosity in Action
Here are just a few examples of our school communities' enthusiasm and the impact of our partners' generosity as CPS students headed back to school: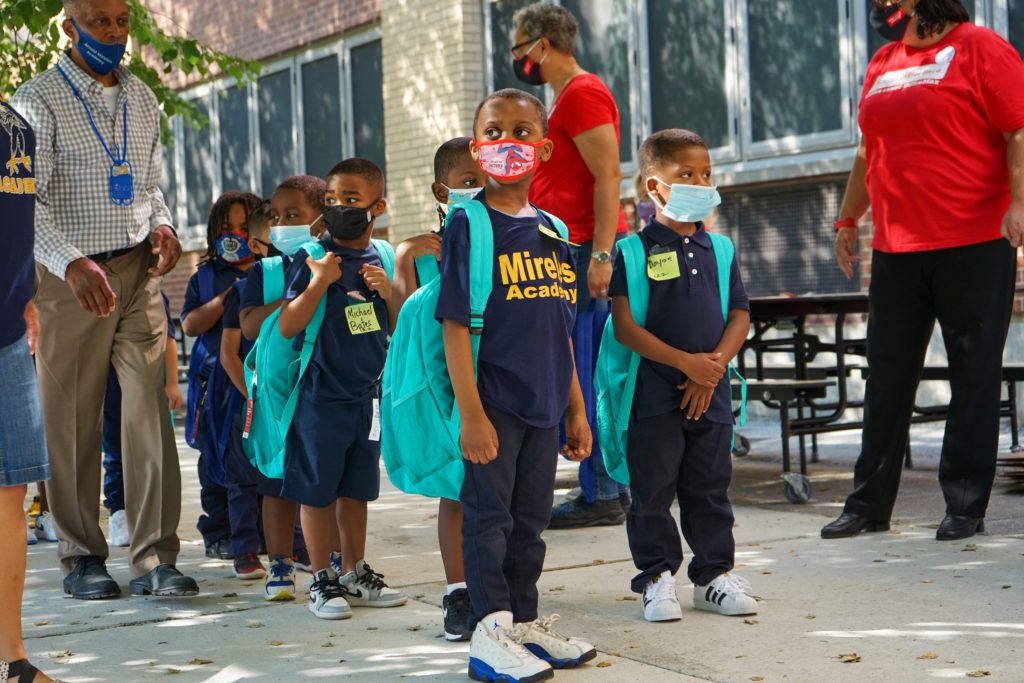 Students at Arnold Mireles Elementary started their school year off proud, with brand new backpacks and school supplies provided by Office Depot and Boise Papers. These partners' Start Proud! initiative equipped 1,000 students at 3 elementary schools to thrive this year.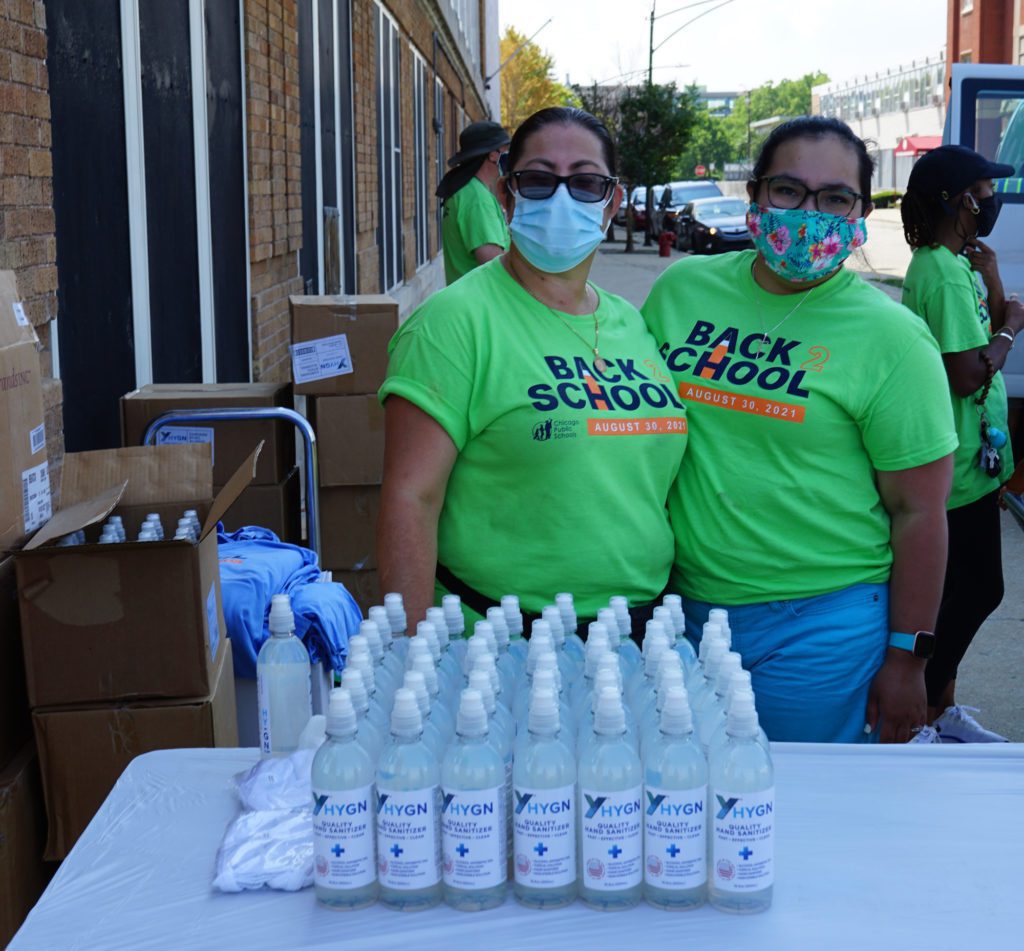 Students and families entering CPS Back to School Bashes were greeted with cheerful faces and ample amounts of PPE, much of which was donated by CFF partners. Partners providing essential PPE to supplement CPS' substantial investments included Bank of America, Grainger, Home Depot, SC Johnson, along with many more.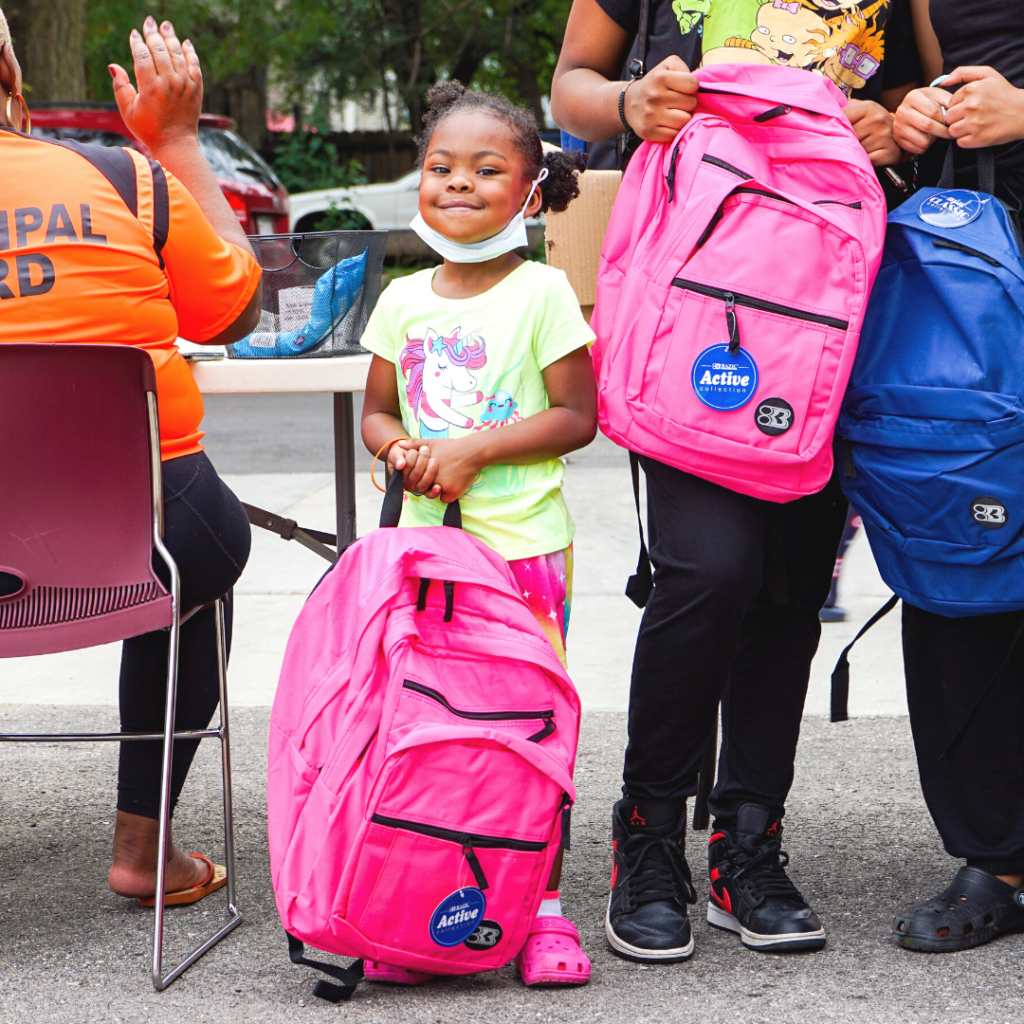 Cradles to Crayons donated 10,000 backpacks and a trove of other school supplies, making sure every student at 22 different CPS schools started the year with new materials and increased confidence.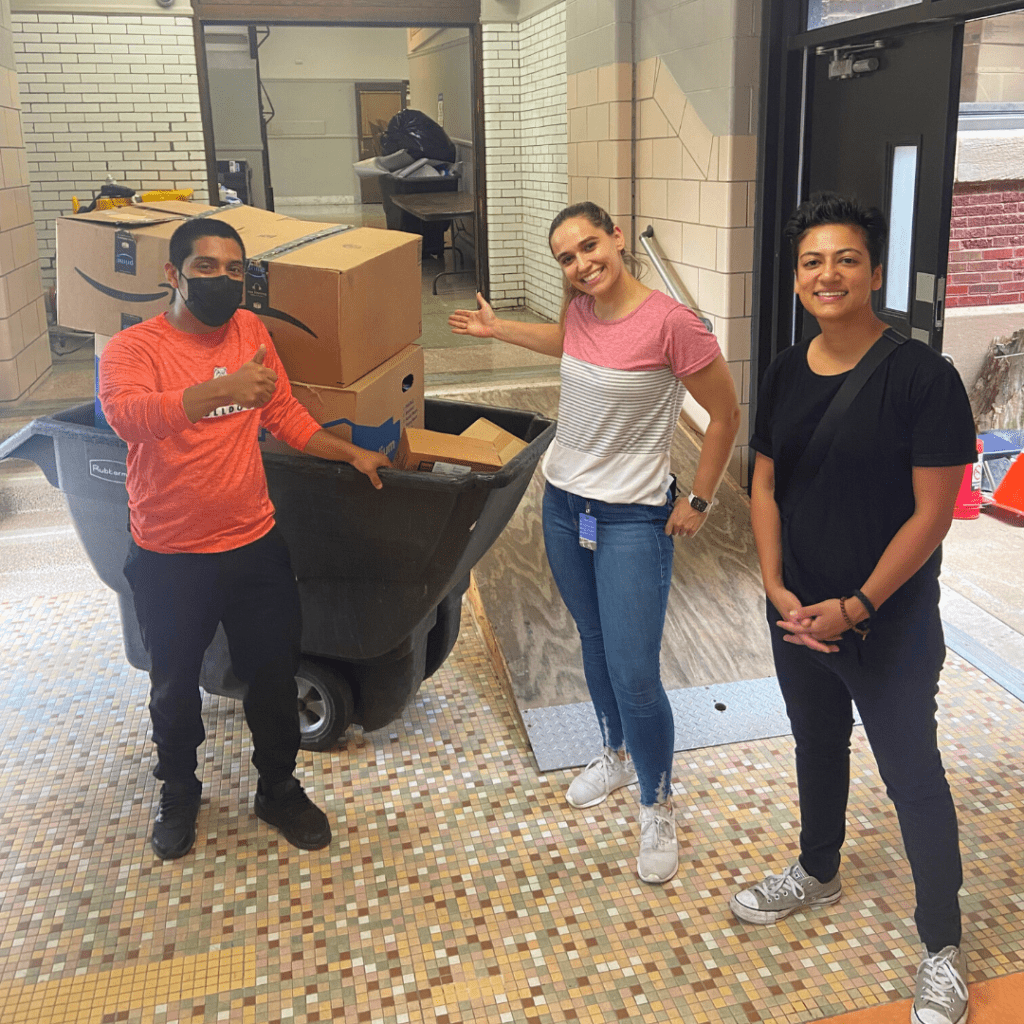 Uber Freight's Chicago team donated and delivered essential school supplies to Piccolo Elementary.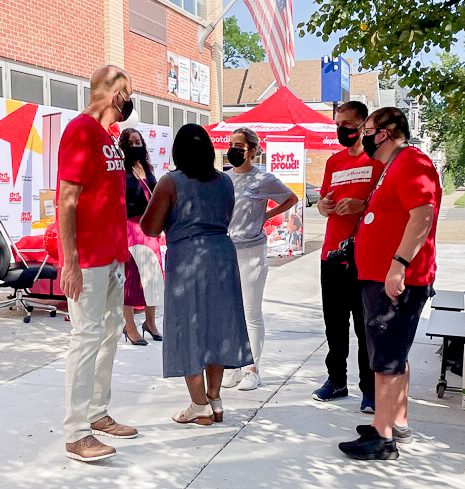 Team members from Office Depot, CPS Network 12, Mireles Elementary, and CFF confer on preparations for the StartProud! back to school event.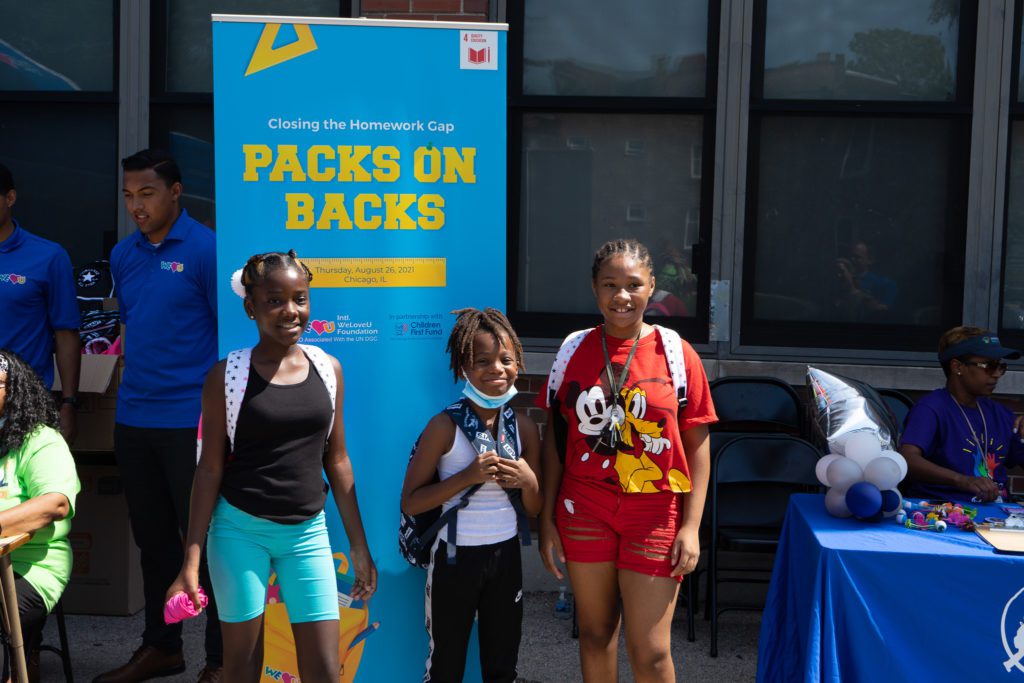 The International WeLoveU Foundation brought backpacks, supplies, and tons of enthusiasm to Spencer Elementary's back-to-school cookout where students had the opportunity to meet their new teachers before the start of the school year.
Section 8 Chicago – the Independent Supporters' Association (ISA) for the Chicago Fire Soccer Club – activated their supporter community's enthusiasm to collect and distribute school supplies for Dr Martin Luther King Jr Academy of Social Justice in Englewood.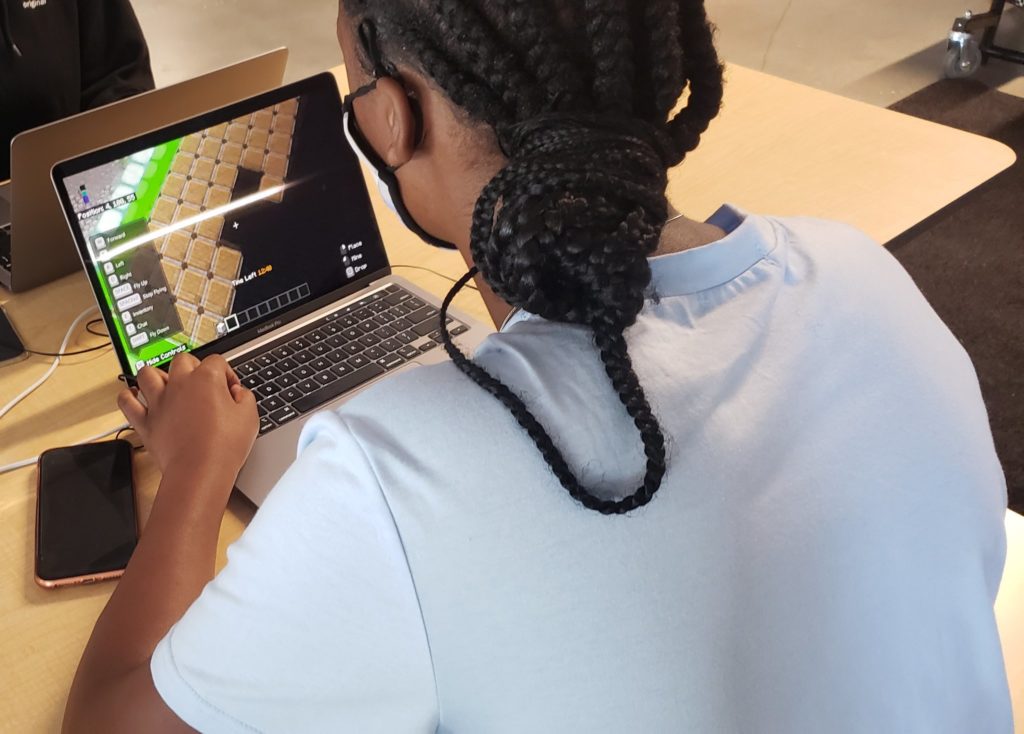 This summer, an all-girls team (new to #MinecraftEDU) won 1st place at the #Chitown Showdown, an esports competition hosted by CPS' Early College and Career Office and the Department of Computer Science. CME Group Foundation supported this event and 5 others like it, funding an esports pilot for our CPS students as they reengaged with STEM learning and readied themselves for the school year.
Principal Randle-Robbins of Mireles Elementary in South Chicago, with Mica from CFF.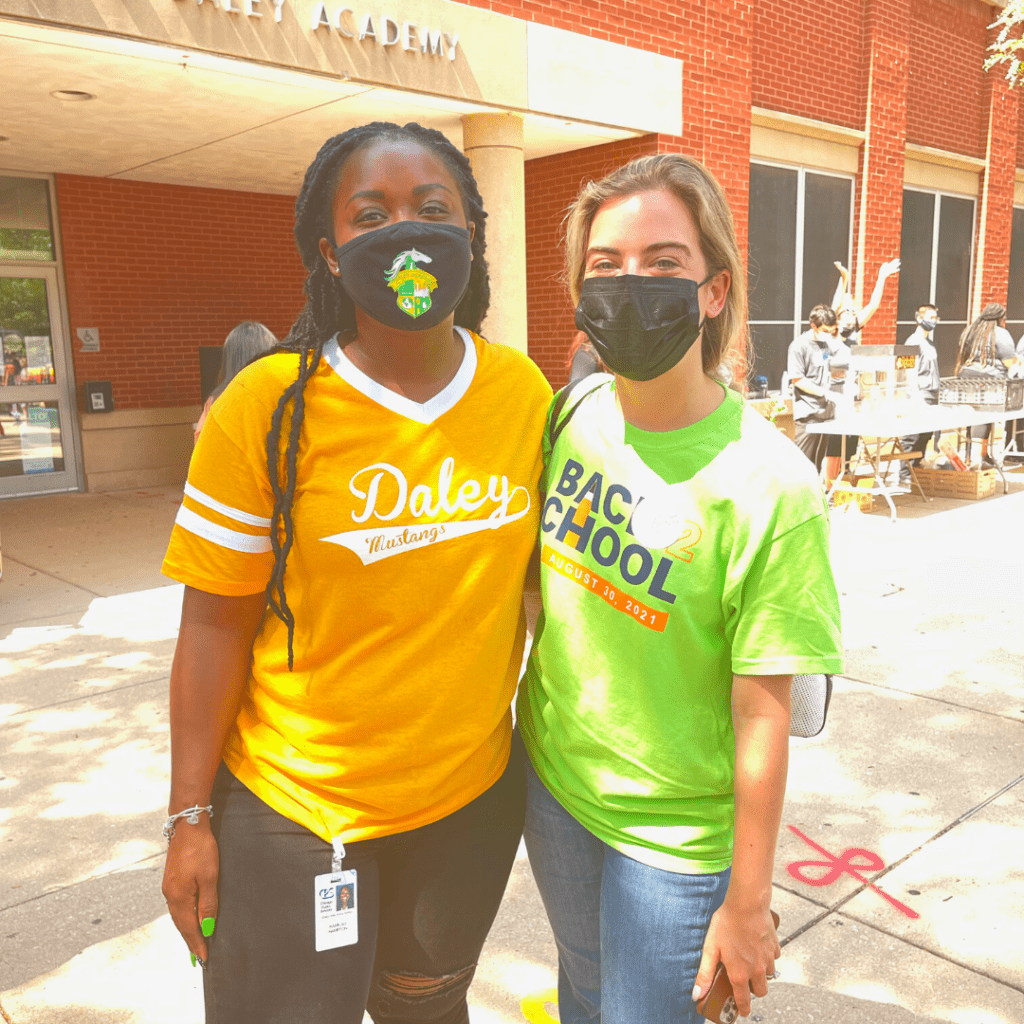 CFF at Daley Elementary's back-to-school event, visiting a longtime partner and helping with distribution of Cradles to Crayons' backpack donation.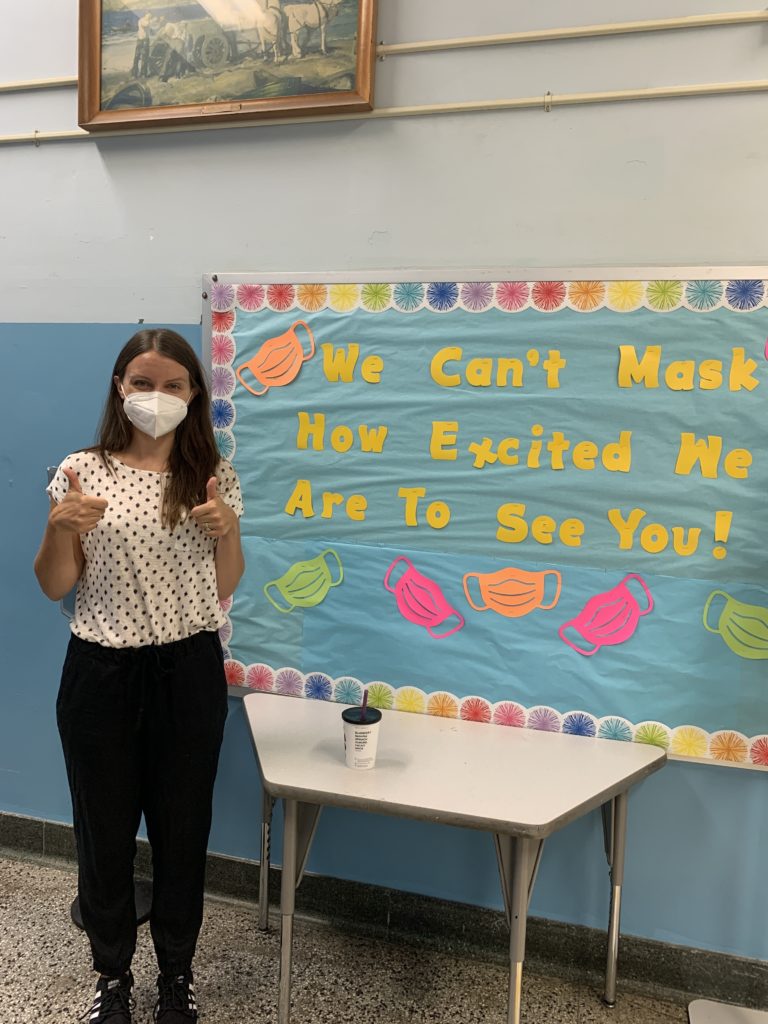 CFF visited schools to help with back to school efforts. Here's Sadie, our ED, at Hitch Elementary in Jefferson Park.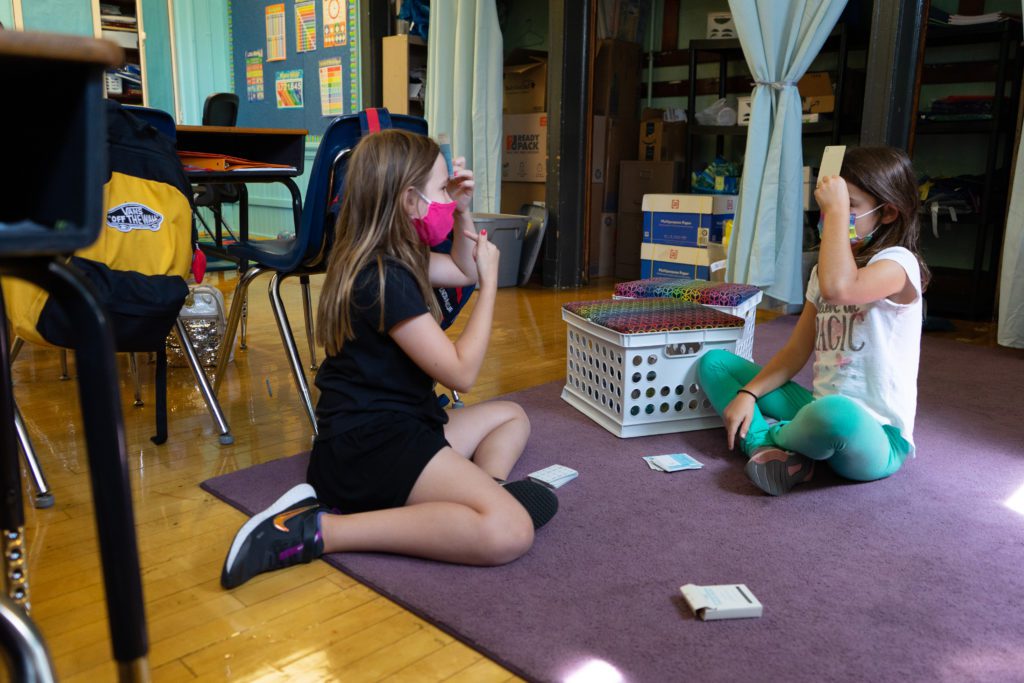 CFF visited Ravenswood Elementary and saw students and teachers finding creative ways to collaborate and interact while maintaining social distance.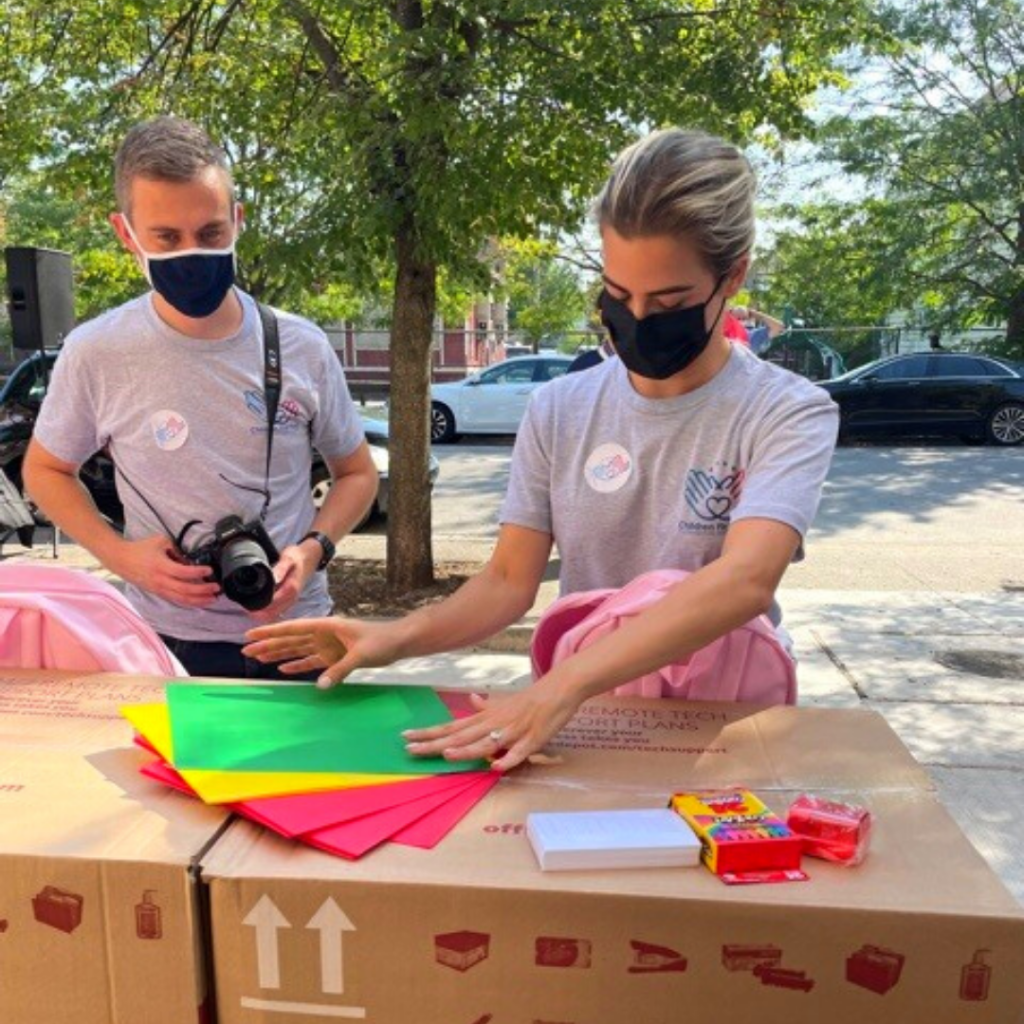 CFF team members Hutton and Luke organize school supplies at a donation distribution event during the first week of school.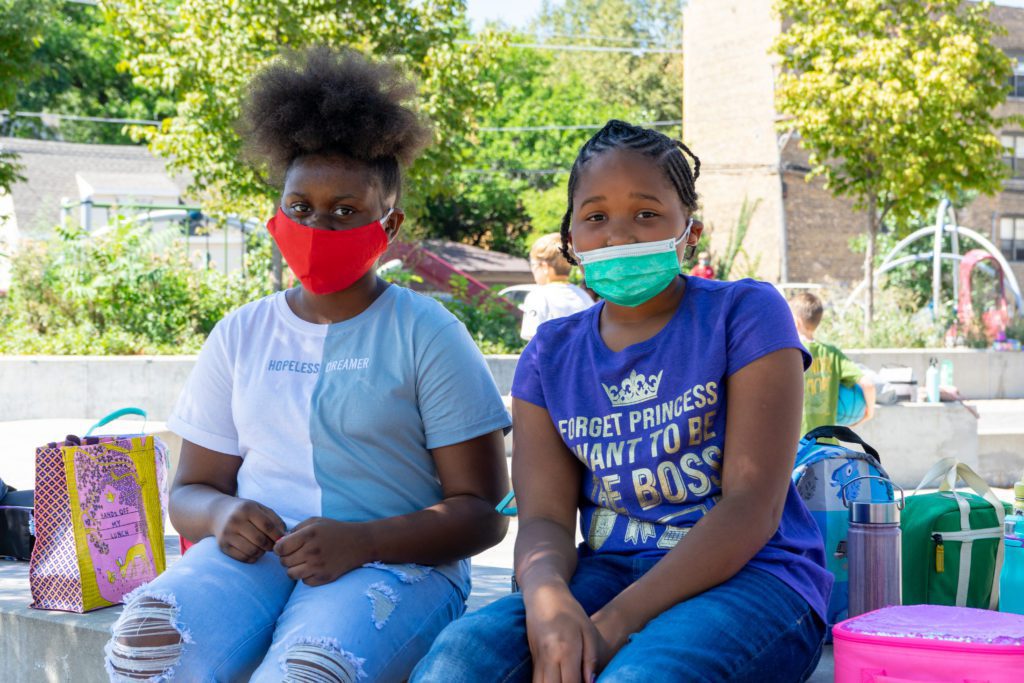 Ravenswood students enjoy lunch outdoors.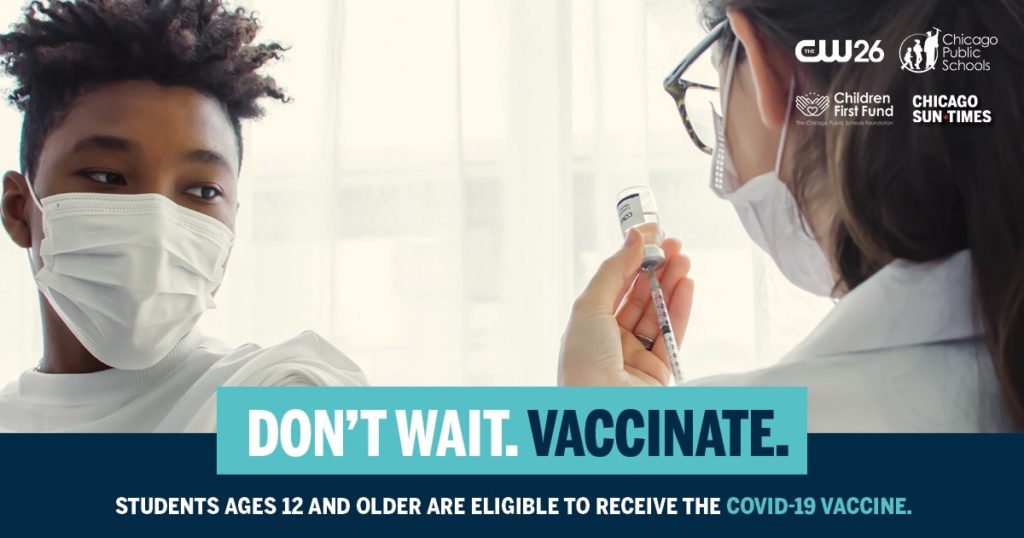 In partnership with the Chicago Sun Times, WCIU, and CW26, CPS and CFF initiated a campaign to raise awareness for COVID-19 vaccinations, emphasizing the availability of the vaccine for students ages 12 and older.
To continue to support CPS school communities, please consider donating in these ways:
To honor our students and educators as they continue to return to school, we're asking those who are able to support the CFF Compassion Fund and help ensure students have the resources needed in and outside of the classroom.
For those looking to build a 1:1 lasting relationship within a specific school, learn more about CFF's School Partnership Program.
Select "Children First Fund" as your charitable organization of choice with smile.amazon.com, or explore other ways to Give Through Partners on our website.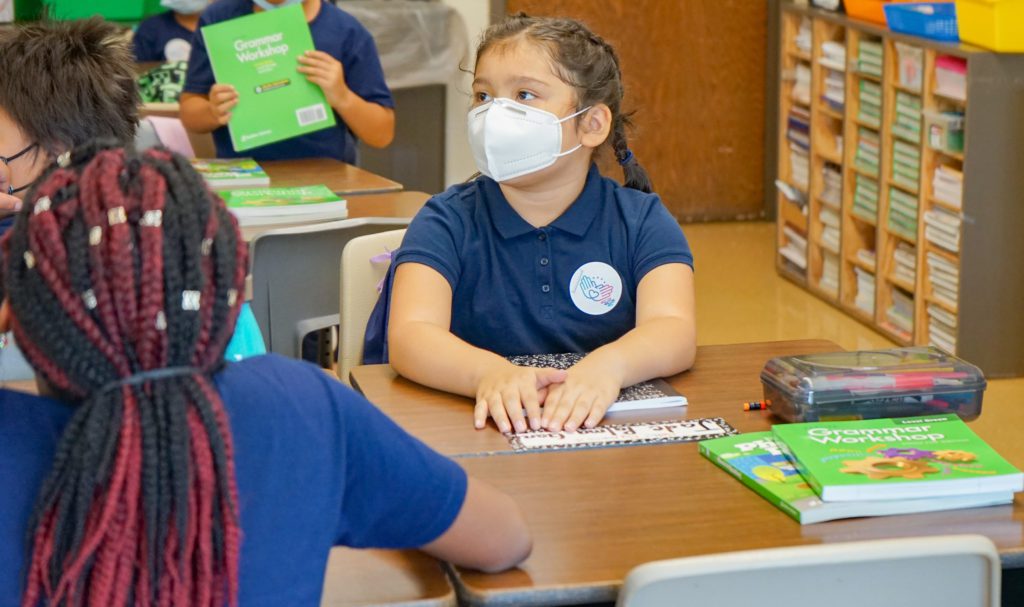 ---
Back to School 2021: Meet CPS' StartProud! All Star Teacher
---
While we can't predict what this new year has in store, we know students look to schools for far more than academics –– and that our schools rely on the Compassion Fund to address unexpected circumstances. 
Our partners' generosity helps equip our schools to weather the challenges of tomorrow. As students and families encounter various needs, thanks to the support of our community, we're able to provide resources to help our students and schools succeed.