Hundreds of people and organizations joined our holiday-giving campaign to support Chicago's students.
In November of 2019, Children First Fund introduced a new holiday tradition called CPS Santas: Gifts That Make a Difference. The campaign, which called on people, businesses, and organizations across Chicago to become CPS Santas, brought together both new and longtime CPS supporters to provide gifts and support that directly impacted Chicago Public School students over the holiday season.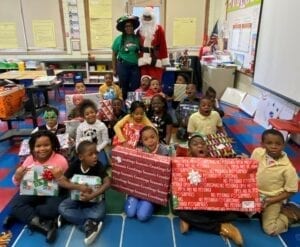 CPS Santas offered four giving options, including both in-kind and monetary donation options for both groups and individuals. Each of those giving options was designed to provide direct supports to CPS students in need.
The Compassion Fund option raised money to support CPS families experiencing deaths or other crises, the Warm Winter Coats option collected winter items for students in need, the Multicultural Books option collected books and funding for books that highlight diverse characters and experiences for classroom libraries, and the Toys for the Holidays option asked teams and offices to buy gifts for students who might not otherwise receive any.
CFF supporters required little convincing to get engaged. In just the first two weeks of the campaign, more than 100 donors, including both groups and individuals, had made contributions to one or more of the four giving options. By the campaign's end on December 31, that number more than doubled.
In addition to CPS Santas' four giving options, Children First Fund also celebrated Giving Tuesday on December 3 by encouraging donors to support CPS teacher fundraising projects through DonorsChoose. Thanks to an anonymous supporter who matched every donation made to CPS donation pages that day, our supporters raised more than $130,000, fully funding 214 separate CPS teacher projects in a single day.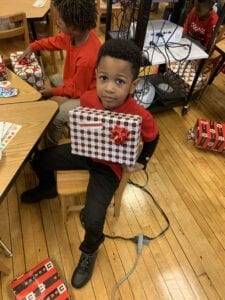 Among the hundreds of donors who participated in CPS Santas this year were a number of office teams and community organizations who pooled their resources to make larger gifts to CPS classrooms.
A team at Morgan Stanley provided personalized gifts for every student in the 2nd grade at Langford Elementary.
A team at Hilton Worldwide provided winter clothing items for students at Dett Elementary.
Chicago architecture firm Lamar Johnson Collaborative provided personalized gifts and multicultural books for the entire kindergarten at Langford Elementary.
Glamd4Good, BlackEdge Capital, and The Wing all contributed to a coat drive organized by our partners at Chicago Beyond to collect winter clothing items for students at Daley Elementary.
A team at Mars Global provided personalized gifts for the 1st grade at DuBois Elementary.
The Church of the Good Shephard in Hyde Park collected winter clothing items for students at Tilden High School.
A team at Lurie Children's Hospital provided personalized gifts for a cluster classroom of autistic and non-verbal students at Nash Elementary.
Home Depot donated $100,000 worth of furniture to five schools in need.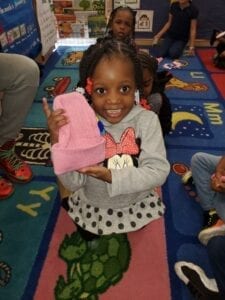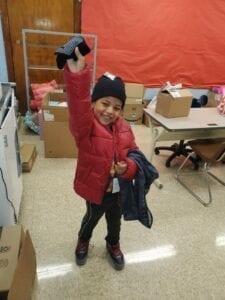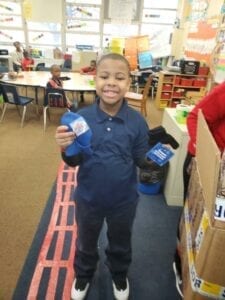 Of course, teams and individuals within CPS participated as well, including the Talent team, who provided personalized gifts for the 1st grade at Neil Elementary, and the Grant Funded Programs team, who provided 115 $25 Target gift cards for every student at two CPS alternative schools.
But numbers only tell part of the story. The real impact is best expressed by the people affected by these generous donations.
Dr. Heather Hampton, the principal at Dett, invoked one of the greats to help express her gratitude toward her donor: "Maya Angelou said 'people will forget what you said, people will forget what you did, but people will never forget how you made them feel.' You really made our students feel cared for and loved. Thank you!"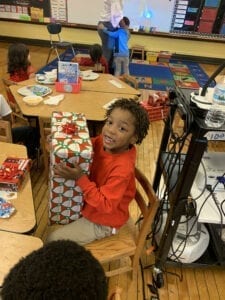 "We are so appreciative of the generous donations," said Kamilah Hampton, principal at Daley. "My kids are extremely appreciative of the support."
"[You provided] a magical Christmas for my students at Nash," principal Marcie Byrd told her donors. "They received many wonderful gifts, and you blessed many children who may not have otherwise received any gifts this Christmas."
"I wish you could see the joy on their faces," said DuBois principal Vanessa Williams-Johnson. "Your kindness if what the world needs more of."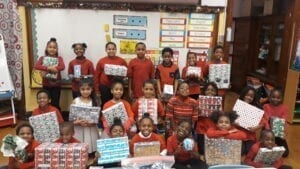 These sentiments express just how vital every donation made through CPS Santas was. Each and every one of them directly affected students, either by providing crucial supports or gifts to lift their spirits over the holidays. These were gifts that truly made a difference.
To the hundreds of people who became CPS Santas this year, we thank you. Each of you should feel immense pride in the impact you made. We can't wait to work with all of you and many more new CPS Santas next year to provide more gifts, more books, more coats, hats, gloves, and scarves, and more support to more students across the district.