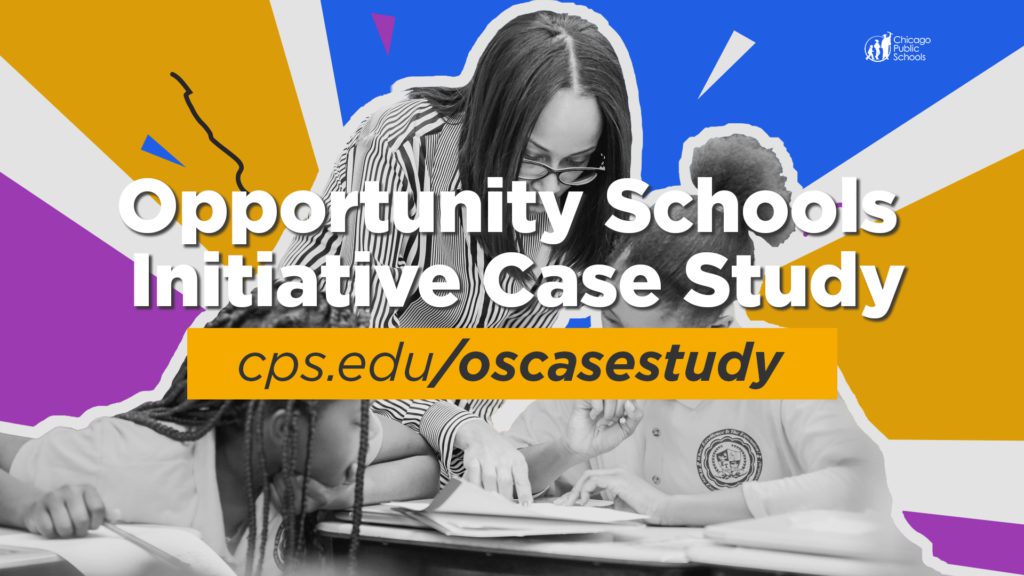 Informed by a new study and supported by CFF partners, Chicago Public Schools' Opportunity Schools Initiative is expanding to provide dedicated teacher recruitment and retention support to more schools
Chicago Public Schools has made significant progress in tackling one of public education's most intractable challenges: Ensuring students in low-income communities have equitable access to top teaching talent. The Opportunity Schools program, part of its broader Teach Chicago initiative, has helped reduce teacher vacancies and improve teacher retention, and now they are expanding the program to add 11 new schools –– bringing the total cohort to 78 Opportunity Schools across the city.
From the inception of Teach Chicago, CFF partners, including the Joyce Foundation and Crown Family Philanthropies, have played an integral role in advancing this work.
Not only has CPS found Opportunity Schools to be an essential strategy for promoting equity across the district; it holds promise for similar outcomes in urban school districts across the country. A newly published case study describes Chicago's program as "a blueprint for urban school districts on how to address the challenges of recruiting, developing, and retaining educators in the hardest-to-staff schools."
The case study, How Chicago Public Schools Recruits, Retains, and Develops High-Quality Teachers for Hard-to-Staff Schools: The Opportunity Schools Initiative, was researched and written primarily by Education First, a Seattle-based education strategy and policy organization, in collaboration with the Chicago Public Schools Talent Office, and was funded by the Joyce Foundation, a longtime CFF partner. Thanks to their involvement, this key program evaluation piece can now inform continued growth at CPS while also sharing this approach and progress with a wider audience.
Learn more about Opportunity Schools and the check out the case study by visiting: cps.edu/oscasestudy